Earlier this month, Aston Villa beat Everton 3-0. At first glance, it was not an especially noteworthy match — unless you're an ardent supporter of either club.
But what was striking was that both kits were emblazoned with the logos of Cazoo, the fast growing used car marketplace that in just three years turned from an idea into a $7bn business. The match was dubbed the 'Cazoo derby'.
It's part of a trend of fast-growing European tech startups — which have been buoyed by record amounts of funding and are under huge pressure to achieve hyper-growth — beginning to sponsor big events that reach millions of people. 
Many of them are taking the place of legacy non-tech businesses, marking a transition of power from the old economy to the new.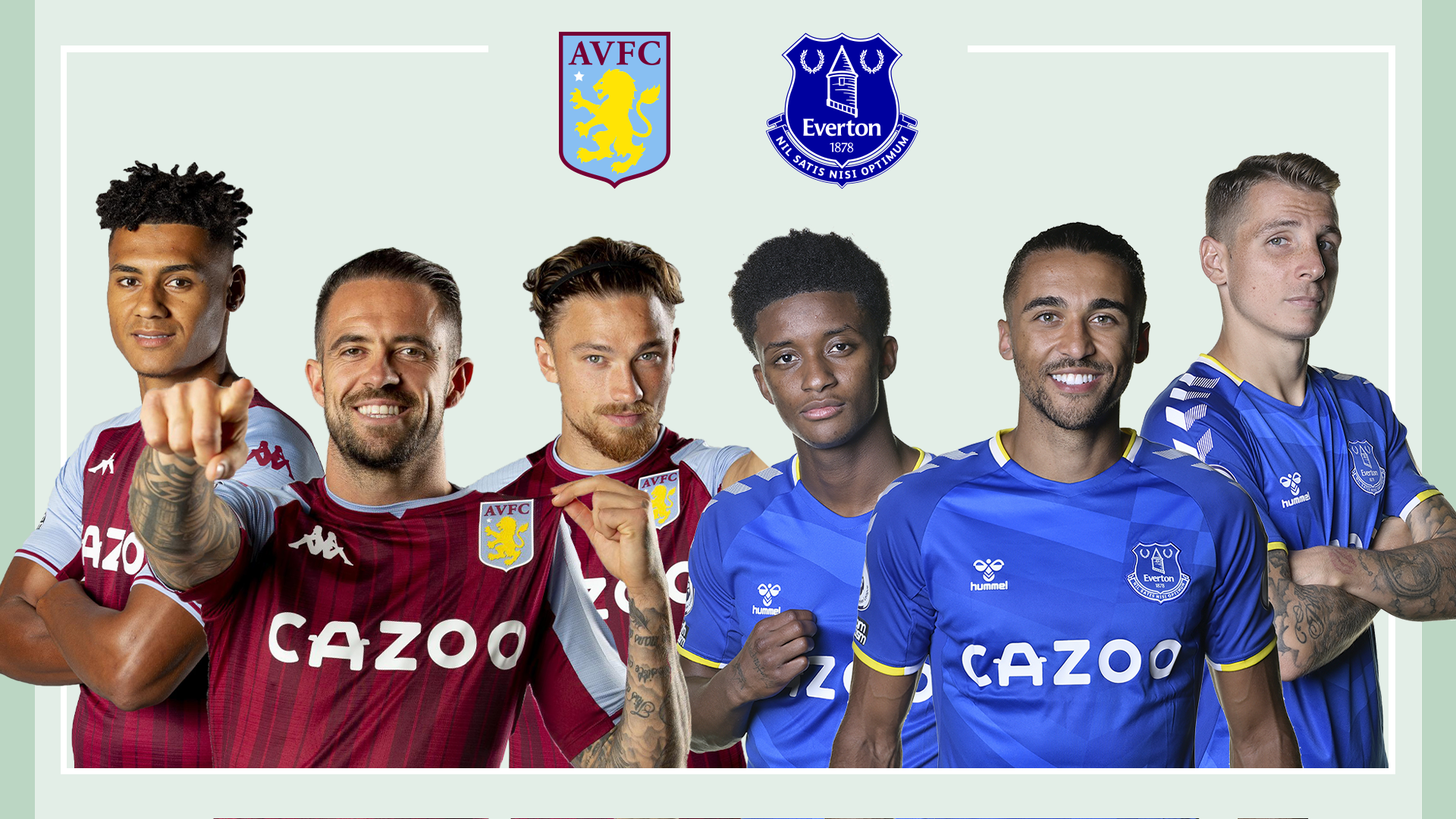 As this season begins to pick up steam, nine of the 20 top flight teams in England are partnered with startups. At the same point three years ago, publisher SportsPro Media only listed two — Arsenal with fintech WorldRemit and Cardiff with healthtech VideoDoc.
But it's not just the football partnerships market that young tech companies are dipping their toes into. A number of other sports and the UK festival scene have also been getting their own startup makeovers. 
"Startups have historically shied away from [these types of sponsorship]," says Cazoo CEO and founder Alex Chesterman. "But there's been a shift where younger companies are starting to look at this as an interesting part of the brand mix."
Ambition in UK tech 
It all points to the level of ambition on the UK startup scene, according to head of strategy at Zapp, Steve O'Hear. The on-demand delivery company launched in January and has announced $100m in funding to date.
Sifted Newsletters
Sifted Newsletter
3x a week
We tell you what's happening across startup Europe — and why it matters.
It wasted no time in spending that money, and over the summer Zapp signed major partnership deals with two London music festivals and Chelsea F.C.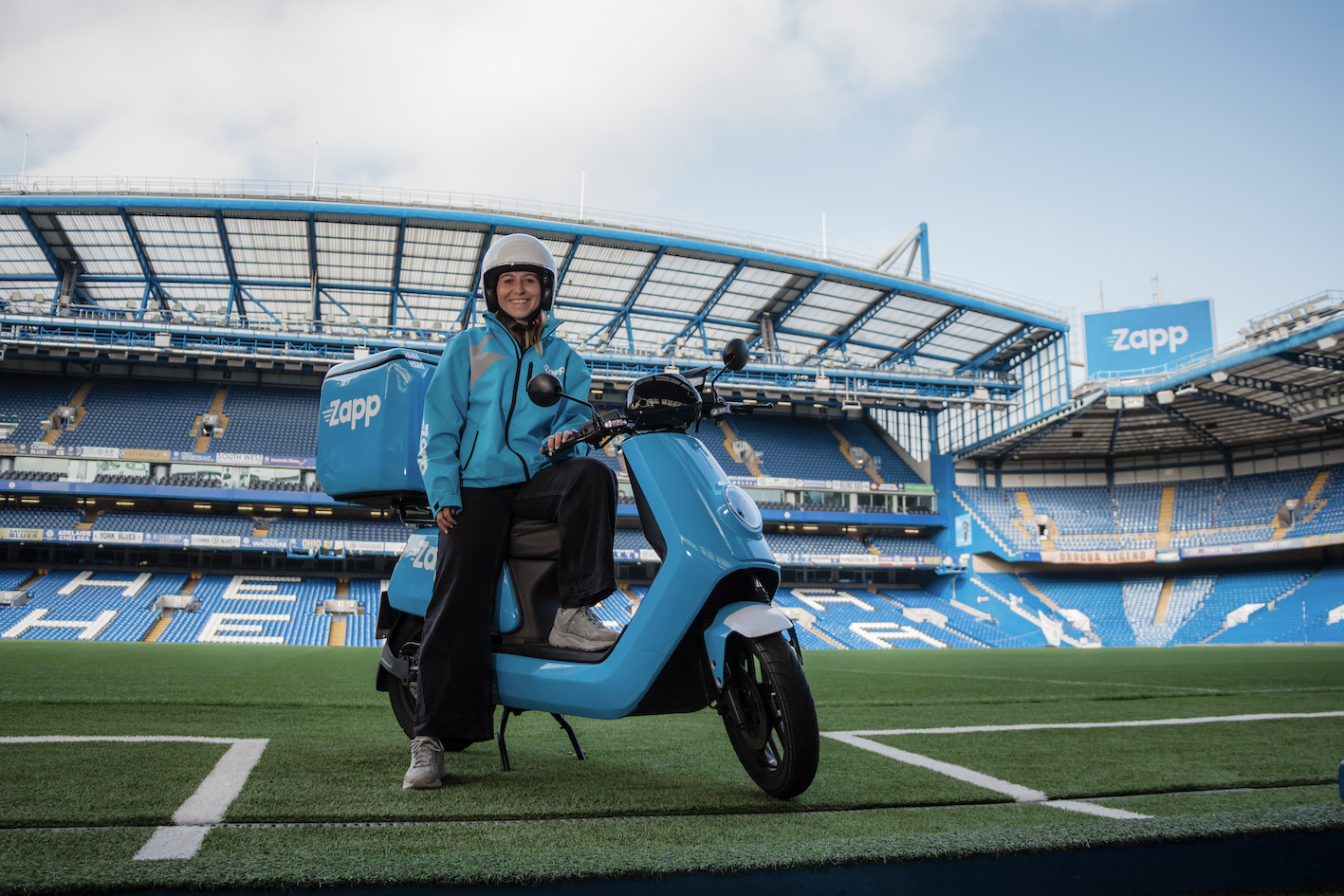 "The European ecosystem is maturing, more ambitious than ever and, despite the perception, clearly knows how to build consumer brands," O'Hear tells Sifted. 
European tech certainly is gathering momentum. Total funding across the region in 2021 has already nearly doubled last year's €43bn — a record setting year in itself — and Q4 is still to play out.
The amount of money available for startups means a company can scale at breakneck speed — and a big part of that for consumer companies is creating an established brand quickly. 
Sponsoring a major sports team is a good way to create a meaningful connection with a large community — as opposed to more conventional forms of advertising like TV ads and social media — and for the first time European startups can stump up the money to do it. 
"TV advertising just informs someone that a startup exists, but sponsoring a football club creates an immediate emotional connection with the brand," says Andreas Kitzing, CEO and founder of sports sponsorship marketplace Sponsoo. 
Alongside Zapp and Cazoo — which also has a deal with the English Football League — respective rivals in each sector Getir and Cinch have also waded into the football partnerships space. Both, funnily enough, with Tottenham. 
Octopus Energy sponsors Arsenal; payments startup Sokin has also put money behind a deal with Arsenal, as well as Everton, Fulham and Monaco; PensionBee has fittingly partnered with the Bees (Brentford F.C); and makeup brand War Paint with Norwich City, to name a few. 
Land grab
Cazoo can't be accused of playing favourites. Alongside its two premier league clubs, the startup is plastering its name across the UK sports scene.
It sponsored major cricket tournament the Hundred, the Welsh national rugby team, and a number of snooker and darts competitions. Rival in the digital car marketplace Cinch has also been spreading itself around UK sport — signing partnerships across rugby, tennis and motoring.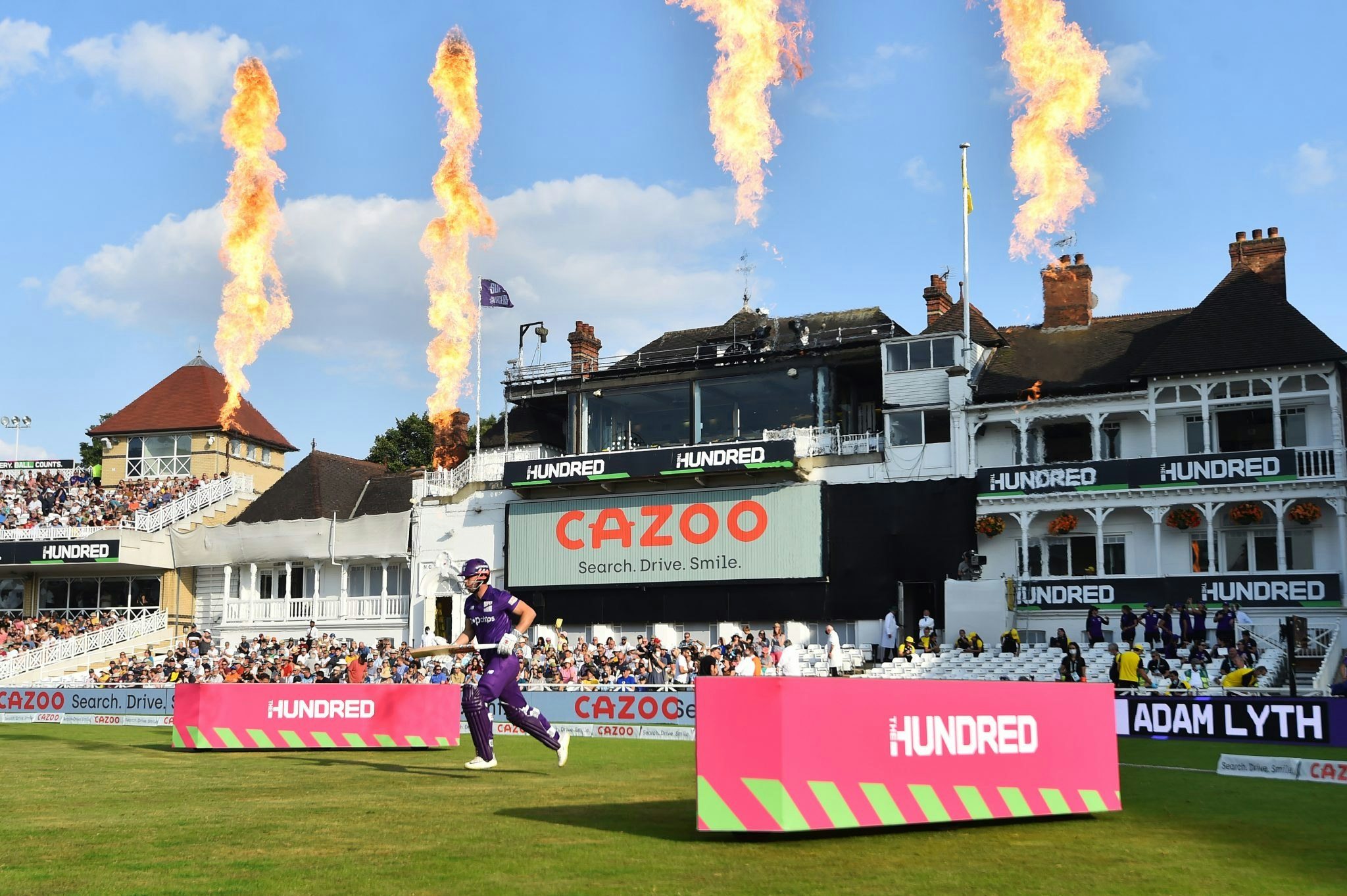 It's part of a "land grab" scenario that startups in competitive sectors often find themselves in, says Kris Mathis, founder of sponsorship database Sponsorpitch. "Sponsorship offers a unique ability to stand out from the crowd and build loyalty by association with some of the most beloved clubs."
But Cinch hasn't stopped at sports. It also signed a major deal with four UK festivals across the summer of 2021 — including Latitude, Creamfields, TRNSMT and the Isle of Wight Festival — and will sponsor Edinburgh Summer Sessions in 2022.
Grocery delivery startup Zapp — competing for the lion's share of a nascent market too — has also got involved in the UK festival circuit this summer, partnering with London-based All Points East and Wireless.
"You've got a certain amount of time [to grow] when you've got that much investment from VCs," says Adi Goodsell, cofounder of branding agency Goodlove. "If you don't achieve it, then are you getting that next round of investment? I'm not sure you are."
Cultural relevance
For a consumer company growing quickly often means establishing "cultural relevance" and credibility. 
"These big partnerships help us build cultural relevance with our customers, and that feeds into a long term brand," Zapp's O'Hear tells Sifted. "We'd rather spend money doing some of these partnerships than just throwing money at Facebook ads." 
Partnering with festivals fits the narrative of Zapp supporting arts and culture as well as being a great chance to reach the startup's key demographic.
"The customer groups that we target include young professionals — and we know that they go to festivals as part of their work life balance," says O'Hear.
Digital mortgage broker Habito has also taken a tactical approach to partnerships. In March, the startup partnered with the UK's skateboarding governing body to tap into the community aspect of the skating scene, CMO Abba Newbery tells Sifted. 
It hasn't just painted its name on a number of skateboarding events, and the partnership will also see Habito invest in developing "skateable spaces" across the UK.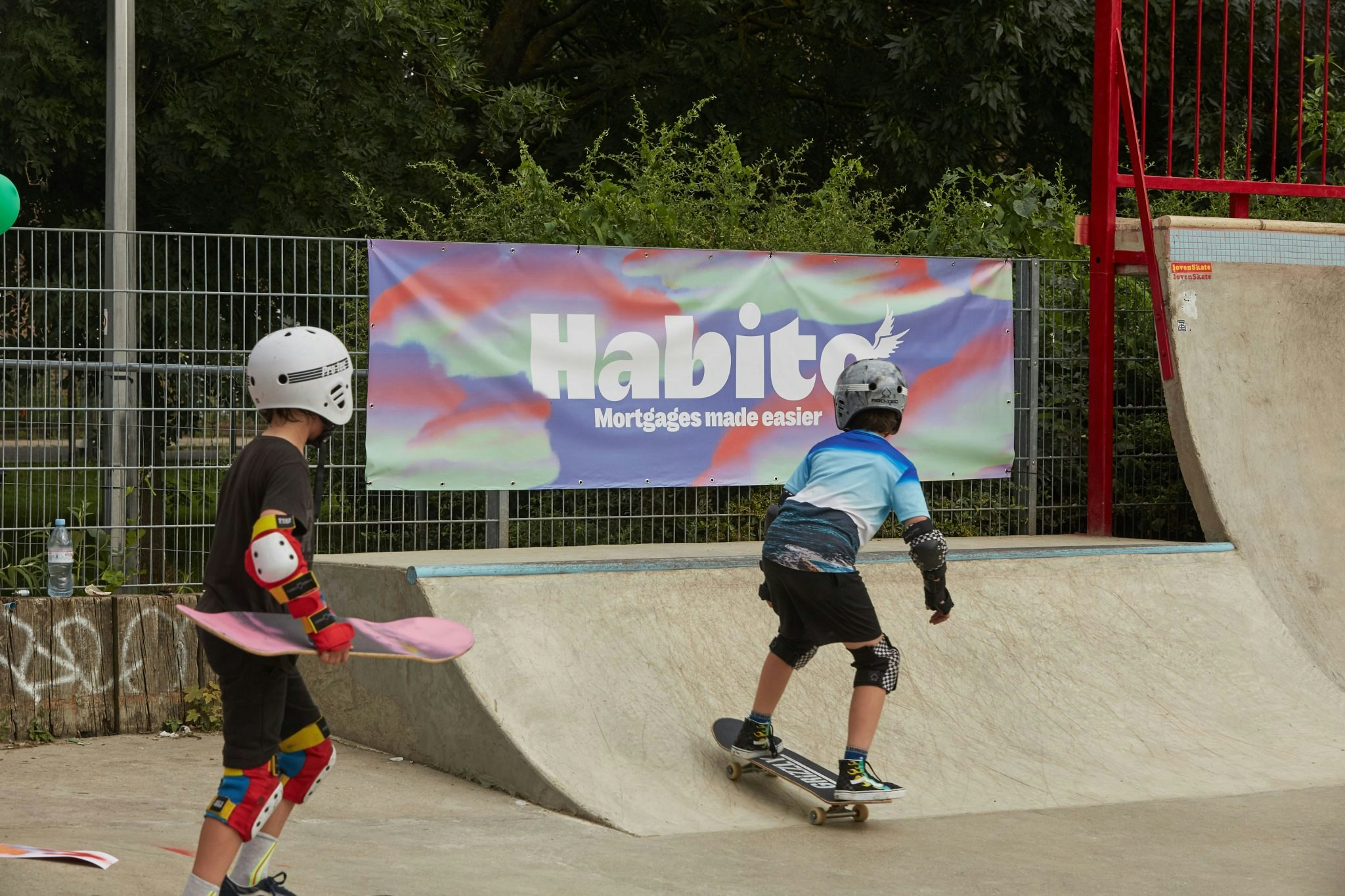 It's similar to Sky's partnership with British Cycling and its emphasis on getting people into the sport — a deal Newbery was also heavily involved in, in a previous role. Like Zapp's festival partnerships, it's about creating a culturally relevant brand that's embedded in a community. 
The partnership makes sense from a demographic perspective too. Anyone who watched the skateboarding at the Olympics will know that the average age of an elite skateboarder is about 13. Not that 13-year-olds are all that interested in mortgages, but any sport with such a young participant age will have large parent involvement. 
"The people who are going to get a mortgage with Habito are also going to have the kids who are going to be the next generation to get into skateboarding," says Newbery.
Barriers to entry
The sponsorship industry has shifted over the past few years. On the one hand, Covid has opened the door for startups to get involved in sports and event sponsorship.
"As a result of Covid a number of traditional advertisers pulled back and a lot of agreements weren't renewed because companies were rightly nervous about Covid," Cazoo's Chesterman tells Sifted. "When traditional advertisers started moving away from events, they became more available and event owners widened their reach to startups."
The lack of in-person events opened up communities previously closed off to startups, like those found in the hospitality boxes of sports stadiums — where most of the major deals were brokered in years gone by — says Sponsoo's Kitzing. 
There's also been an attempt to move away from more traditional sponsors, like betting companies, among sports teams and events, according to Chesterman. 
Indeed, the UK government is currently reviewing how betting and gambling companies are promoted in sport. "There's a general move away [from these types of companies] and so the sectors that get involved in sports and festival sponsorships have widened," he says.
"If you go back two or three years, the ideal partner was the one that paid the most money," he adds. "Some of these sports teams and event owners are now thinking that the right partner is not always the one that's going to write the biggest cheque."
How soon, or indeed if, startups entirely usurp traditional companies in sports and festival sponsorship remains to be seen. But, what is apparent is that alongside young European tech companies having the resources to invest in major partnerships, the sports and festival industries are increasingly keen to work with them.
"I get no less than 10 emails a day into my inbox, unsolicited, asking me for sports sponsorship," says Habito's Newbery. This wasn't the case three years ago, she adds. 
Kai Nicol-Schwarz is a reporter at Sifted. He tweets from @NicolSchwarzK.
An earlier version of this story said that Zapp had raised £100m. In fact, they had raised $100m.