Even in the fiercely competitive food delivery space, there's still plenty of room for new players — as Asian food-focused HungryPanda's rapid growth demonstrates. 
The three-year-old startup, founded in Nottingham in the UK in 2017, has closed a $70m Series C funding round led by growth investor Kinnevik, alongside Piton Capital, VNV Global and BurdaPrincipal Investments, and existing investors 83North and Felix Capital. It last raised $20m in February this year and says it has grown 30x in three years (measuring gross merchandise value, or GMV). 
HungryPanda, which now operates in 47 cities across the US, Canada, Australia, New Zealand, France and the UK, caters for Chinese restaurant owners and diners — and that's not an insignificant customer base. In these markets alone, there are approximately 10m Chinese people. Its platform is in Mandarin, and it takes payment via Alipay and WeChat. 
Following this fundraise, HungryPanda plans to strengthen its position in the US, Canada and Australia and intends to double the size of its team to 1,000. 
Lockdown boost
As with many food businesses, HungryPanda saw a "sudden surge in demand" as a result of Covid. 
When the company last raised in February, it predicted it would reach annual recurring revenue of $200m by May. It hit that, "and significantly exceeded it," founder and CEO Eric Liu told Sifted. 
HungryPanda works with Chinese restaurants — and is often the only delivery platform they're listed on. That meant many of these businesses were heavily dependent on the startup when governments forced restaurants to close their doors, and customers relied on it "for the taste of home", says Liu.
Customers who demand authentic Chinese food delivery are also the same ones who need specialised Chinese

groceries.
Like many food delivery players, HungryPanda now also offers groceries. "It wasn't part of our offering from the start but as our business grew, what we have found is that customers who demand authentic Chinese food delivery are also the same ones who need specialised Chinese groceries," says Liu. 
It's a small proportion of the business at the moment, he adds, but he expects it will become more significant over time. "I think grocery delivery will become a critical part of our vision to build a food ecosystem that serves overseas Chinese communities."
Sifted Newsletters
Sifted Newsletter
3x a week
We tell you what's happening across startup Europe — and why it matters.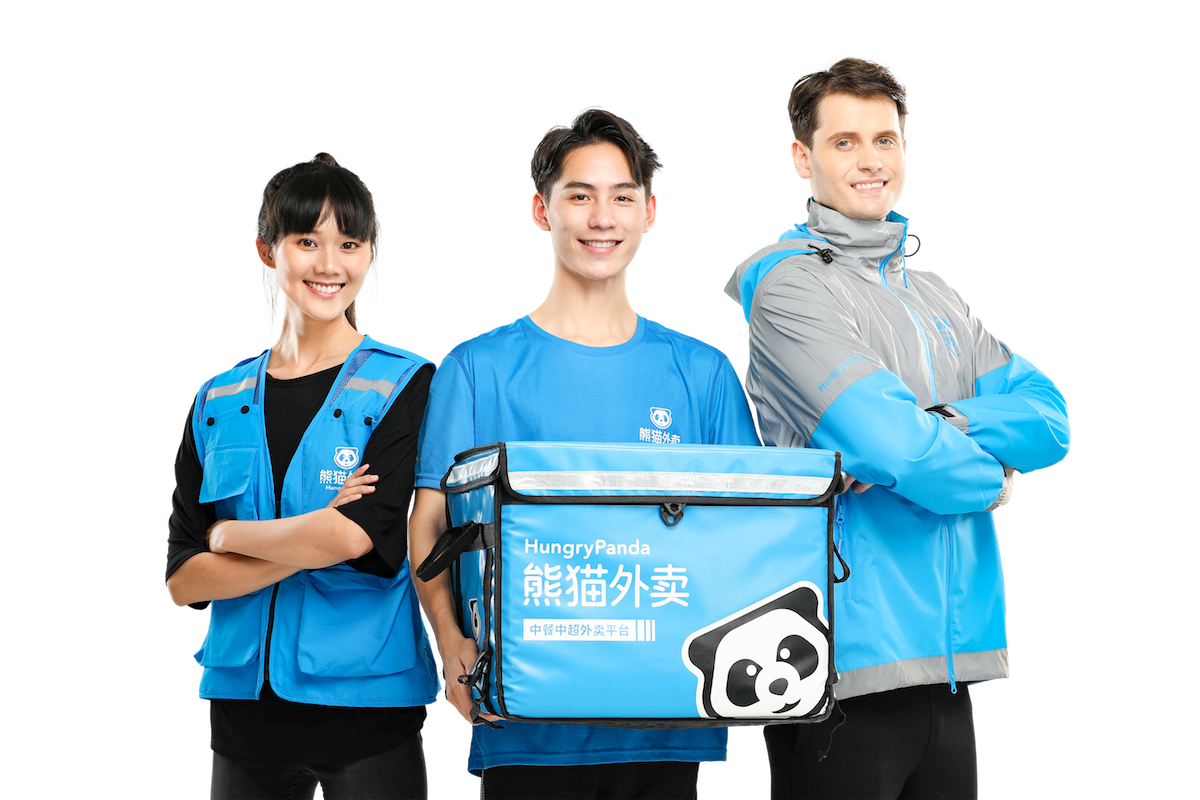 Investors with an appetite for food delivery
Both of HungryPanda's Series B investors — Felix and 83North — have, notably, backed other European food delivery players too. 83North's Laurel Bowden sits on the board of Helsinki-based Wolt, and previously led the firm's investment into Just Eat. Felix, meanwhile, is an investor in London-based Deliveroo and French food delivery startup Frichti. 
Felix's Antoine Nussenbaum, who sits on HungryPanda's board, says two things in particular stood out about the business. 
The community aspect had an amazing impact on unit economics for a food delivery

platform.
"First, demand (customers) and supply (restaurants) were underserved, offering a real opportunity," he told Sifted. "Secondly, and more importantly, the community aspect had an amazing impact on unit economics for a food delivery platform: most of the restaurants were located in the same area, the famous 'China Town' of any cities — same for the early customers, mostly students, located mainly in student houses. As a result, HungryPanda was able to deliver very strong unit economics, with higher AOV (group orders) and more importantly a great ratio of number of deliveries/hour ('throughput'), which is the most important variable for such platforms."
David Buttress, former CEO of food delivery giant Just Eat, also sits on HungryPanda's board. He says that ignoring a vast number of customers (ie. the non-Mandarin speakers of the world) has its perks: "There are unique opportunities in building solutions that don't work for everyone." 
Company culture
The same can be said for talent. Liu says that at first, being a company which remains somewhat under-the-radar for non-Mandarin speakers was a challenge when it came to hiring — but now it's an advantage.  
"At the beginning, it was difficult for us to attract talent when we were operating in just one city but as we become a global business we are better positioned to attract and retain talent," he says. The company has also set up a 'Panda Academy' — an internal training and development programme — the help its team grow. Now, says Liu, "we are the top choice for Chinese speakers."