Europe's fintech startups have continued raising vast amounts of capital over the lockdown period, attracting around €2.86bn ($3.4bn) in investment between March and mid-August, according to Dealroom data.
Despite a brief funding blip in March, the second quarter of 2020 saw fintechs rake in €1.7bn; only slightly down on the €2bn raised in the first quarter.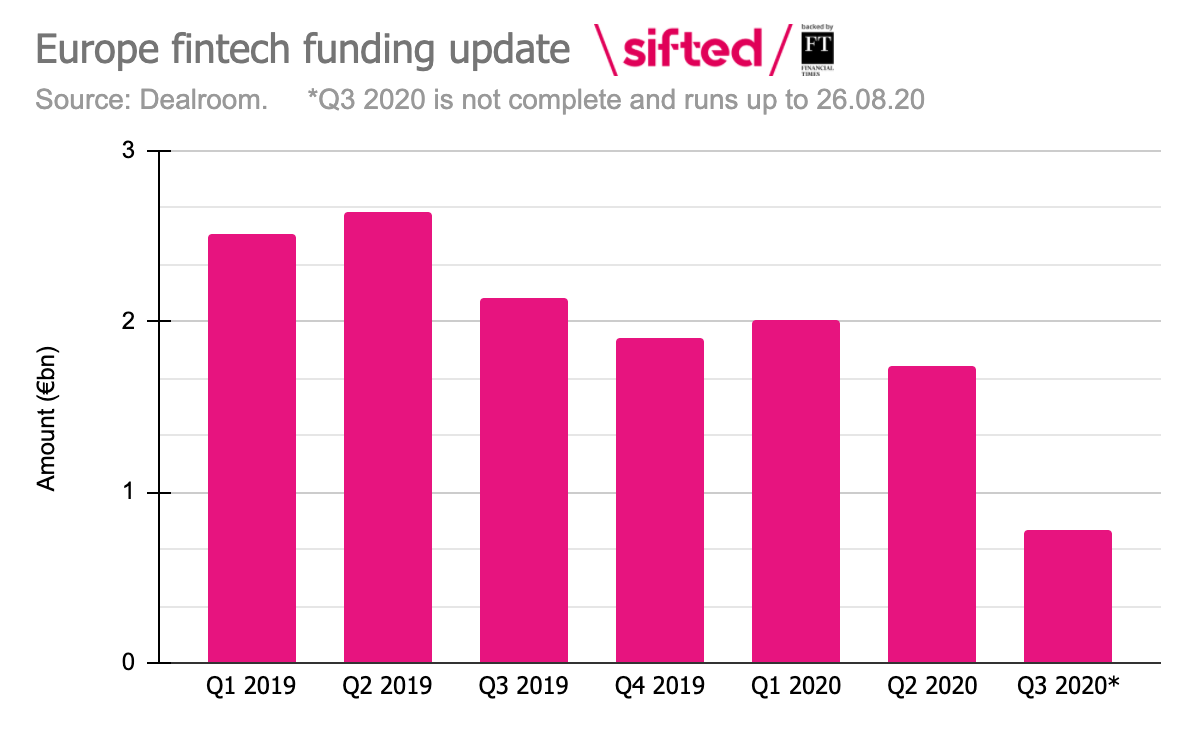 It's not yet clear how badly fintechs' valuations have been affected in recent months, but according to PitchBook, investors in Europe seem confident that long-term macro trends (including accelerated digital adoption) will "broadly favour" the sector.
Still, not all sub-sectors within fintech have attracted the same level of investor backing since Covid-19 broke out. 
The analysis below breaks down the monthly funding data by sub-sector, including payments, banking, wealthtech, lending and insurtech, to understand how each area of fintech has performed with venture capitalists* in recent months. 
Sifted Newsletters
Fintech
Every Tuesday
From banks to bitcoin, get all the gossip and analysis in your inbox.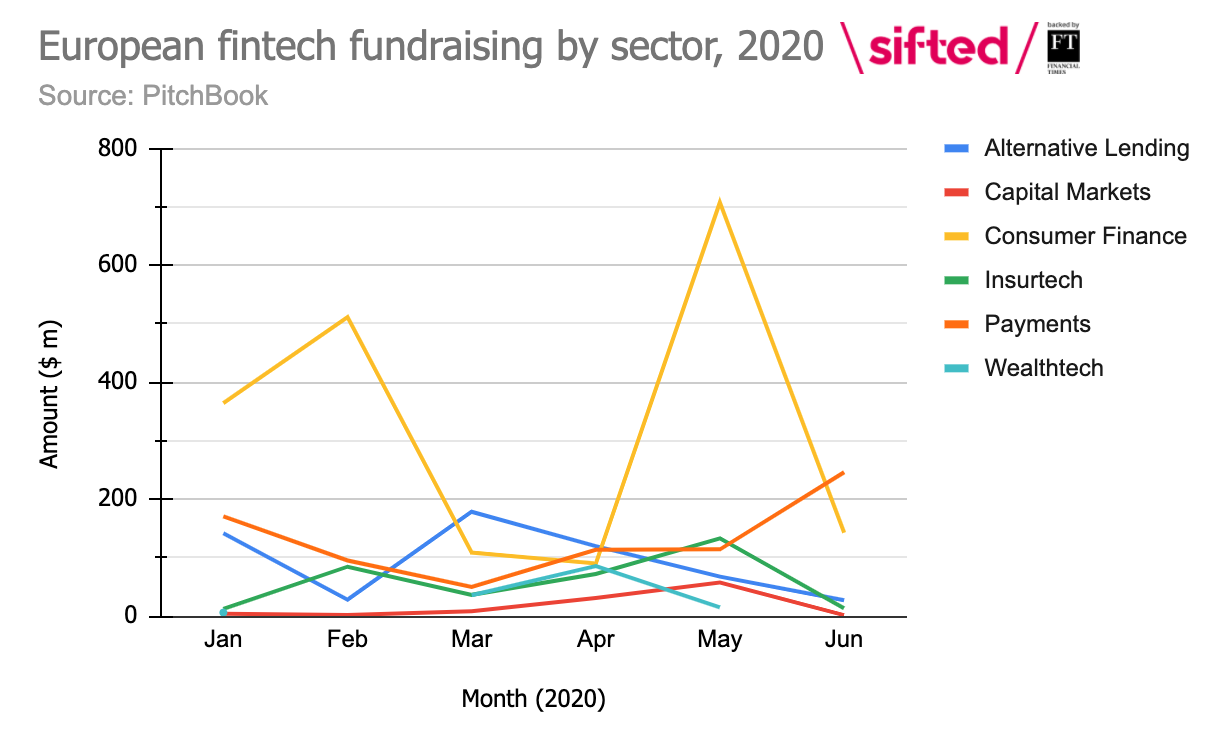 * PitchBook's data focuses only on VC-backed fintechs.
Key takeaways